Take your DNA lab wherever you go
miniPCRTM has been instrumental in our Ebola virus sequencing pipeline.
Principal Investigator, University of Cambridge, UK
Bring your lab into the field with durable, portable devices that weigh less than one pound.
DNA detection at the point of need:
PCR and electrophoresis technology that fits in your backpack.
Lab in a Box #1 kit for mobile genomics at the point of need.
Validated by professionals in personal identification, pathogen detection, environmental monitoring, conservation, food safety, animal health, and more.
Read how miniPCR combats Ebola in Sierra Leone, enables lemur conservation efforts in Madagascar,brings forensic DNA analysis closer to the evidence, and enables DNA analysis on the International Space Station.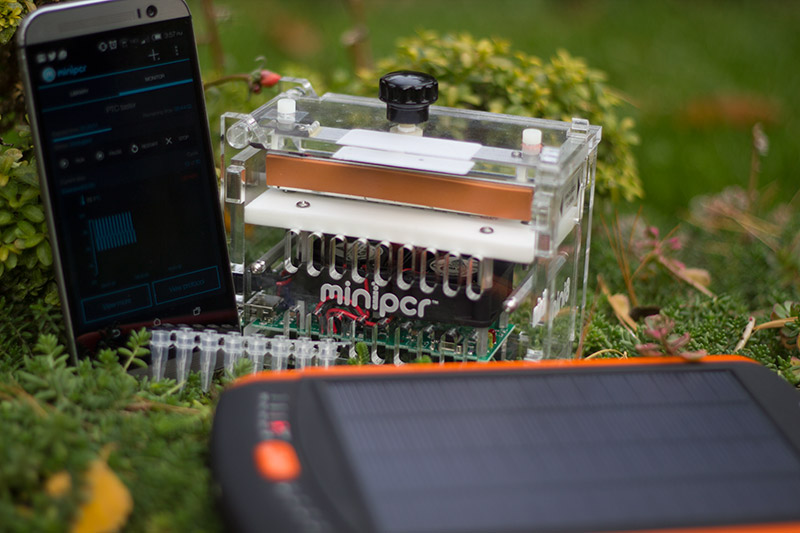 In the field
Portable PCR and electrophoresis
Compatible with standard PCR assays
Smartphone and laptop control
Runs on solar and Li-ion batteries (not included)
Use with miniPCRTM temperature stable reagents. Visit store