Cool jobs with impact. Join us.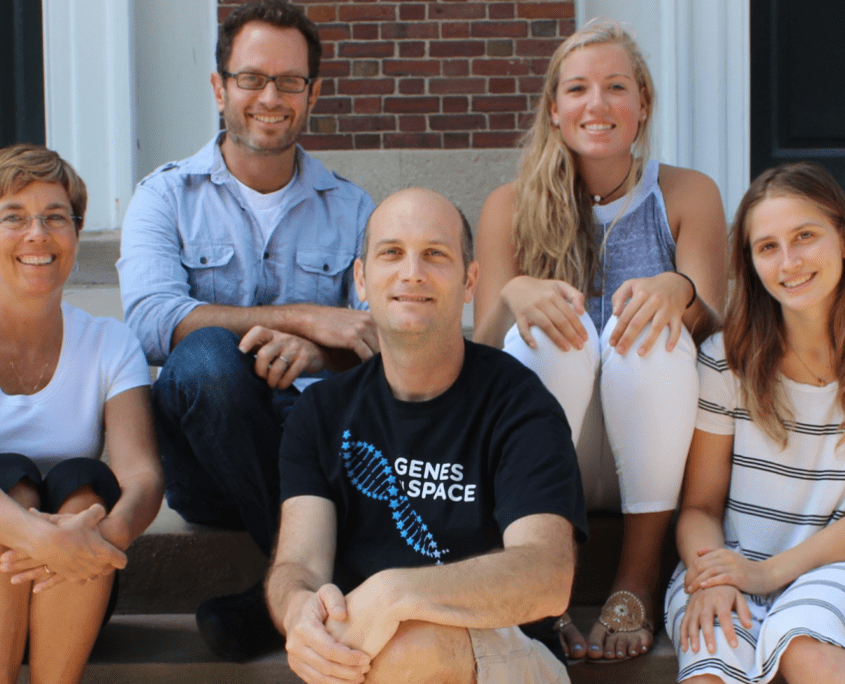 West-coast based Curriculum Specialist
Overview
We are looking for a talented science educator to help spearhead growth of our core educational offerings and programs, based on the West Coast of the USA.
At miniPCR bio, our mission is to foster a scientifically literate society. We broaden the reach of DNA analysis technologies and expand possibilities in STEM education. Our tools and programs create opportunities for everyone to engage in authentic scientific discovery and hands-on experimentation.
Opportunity
We are recruiting a Curriculum Specialist who will help ignite passion for bio education and grow miniPCR bio educational initiatives in new places. As part of a collaborative team you will support and expand our current lab offerings while helping to develop innovative molecular biology curriculum from inception through supporting educators as they implement lessons. This is a unique opportunity to engage and inspire youth while working directly with miniPCR's core curriculum team in a very entrepreneurial environment.
Skills and qualifications
Required qualifications are strong science background, experience in science education, ability to operate in an entrepreneurial setting, strong communication skills, and demonstrable project management experience.
In addition, the ideal candidate will possess:
Strong science background, advanced degree and experience working in a research lab environment strongly preferred.
Teaching and science outreach experience, ideally at the high school or K-12 level.
Familiarity with NGSS and Advanced Placement Biology curriculum.
Experience developing and implementing innovative biology curriculum.
Requirements
This is a full time role. Location is remote to our Arlington, MA headquarters. There will be some travel to engage students and teachers in public workshops, promote our initiatives at educational conferences, and organize events at Genes in Space destinations.
How to apply
Qualified candidates should email their resume and cover letter to the miniPCR co-founder Sebastian Kraves.
Electrical Engineer
Electrical Engineer position at miniPCR bio

About miniPCR bio

Our mission at miniPCR bio is to foster a scientifically literate society. We create new markets by designing top quality hardware that is easy-to-use, portable and affordable. We broaden the reach of DNA analysis and other technologies to scientists, educators and the public.

Electrical Engineer

You will work on all aspects and phases of product development projects as part of a small, collaborative team. You will get to work on miniPCR Bio's expanding product portfolio including DNA amplification instruments and molecular and cellular biology systems to create products that are cost-effective, safe, reliable and intuitive. 

Responsibilities

Quickly prototype concepts

Develop concepts from initial design to market release

Design circuit boards from scratch through manufacturing (preferably using Altium)

Create robust and reliable electrical designs

Write firmware from scratch. Understand and modify existing firmware

Investigate and evaluate existing technology

Improve performance and reduce cost of existing designs

Requirements

B.S., M.S or Ph.D. in Electrical Engineering or related field

Mastery of EE design and layout of digital, analog and mixed system circuits

Experience with Wifi and Bluetooth communication protocols

Experience with embedded design and microprocessors such as Atmel ATMEGA and XMEGA

Firmware programming (C/C++, Arduino)

Experience with source code control and code documentation

Hardware prototyping experience

Experience with safety and compliance testing a plus

Proven ability to take a loosely defined project and deliver complete and meaningful results

Ability to collaborate and work well with others. Previous startup experience a plus

Email cover letter and resume to team@minipcr.com

The position requires either U.S. citizenship or permanent residency.
Fulfillment Shipping Specialist
The Fulfillment Shipping Specialist is responsible for the day-to-day operations of the fulfillment department. You will be responsible for performing the daily functions of picking, kitting, packing and shipping orders in accordance with standard operating procedures. You may be crossed trained on other functions within the facility as assigned.
This full-time position is critical in the timely shipment of product to our customers.
Responsibilities
· Effectively know how to perform all packaging and shipping duties.
· Retrieve items from inventory and pack or package as required.
· Prepare customer orders for shipment (domestic and international) and verify that outgoing orders are accurately filled by comparing items and quantities against shipping documents, check to ensure shipments are properly packaged, labelled and documented.
· Record product packaging, and order information on specified forms and records.
· Perform inventory management for outgoing products and parts as required and make sure stock levels are maintained and recorded.
· Stay current on all Order Fulfillment & Shipping procedures.
· Perform other related duties as required or directed. Those duties may include, at times, visually inspect, test, or measure the quality of finished products in accordance to current QC procedures, and receiving of raw materials.
Requirements
· Prior experience in a shipping and receiving role
· Excellent attention to detail
· Demonstrate strong organization, planning, and prioritizing abilities
· Basic computer knowledge and data entry experience
· Ability to work independently as well as in a team environment
· Ability to learn and perform multiple tasks in a fast-paced environment
· Ability to safely lift up to 70 lbs
· Excellent troubleshooting and problem-solving skills.
· Excellent punctuality
This position is based in Oxford, MA with occasional travel to Arlington, MA.
The position requires either U.S. citizenship or permanent residency.
Please submit resume and cover letter to jobs@minipcr.com
Operations Research Analyst
Amplyus, LLC is seeking a full-time Operations Research Analyst to work in Arlington, MA.
Job Title: Operations Research Analyst
Job Duties:
Work closely with management to assess operations performance and identify
performance gaps using Process Mapping as the primary tool.
Proactively identify opportunities to enhance operations and quality control
processes using Lean Manufacturing.
Quantify the operational impact of strategic supply chain decisions using ABC
analysis to improve availability and to reduce losses and costs.
Use the Economic Order Quantity (EOQ) model to analyze and minimize the
total holding costs and ordering costs for inventory management.
Use Excel skills (such as Advanced Formulas, Conditional Formatting, Pivot
Table, etc.), and Analytic Hierarchy Process (AHP) to determine which
production forecasting/plan and logistics strategy will return the best outcome
and maintain operational efficiency.
Collaborate with cross-functional teams to identify opportunities for new
initiatives to ensure optimal processes along the entire supply chain.
Job Requirements:
Master's degree in Operations Research, Operations Analytics and
Management, Supply Chain Management, or a closely related discipline.
6 months of working experience in using Lean Manufacturing and Process
Mapping as an Operations Research Analyst or Supply Chain Analyst.
To apply, please send resume and cover letter with salary expectation to: Amplyus, LLC, Attn:
Ezequiel Alvarez-Saavedra , 1770 Massachusetts Avenue, Cambridge, MA 02140. Ref#ORA12.