Join us to make a difference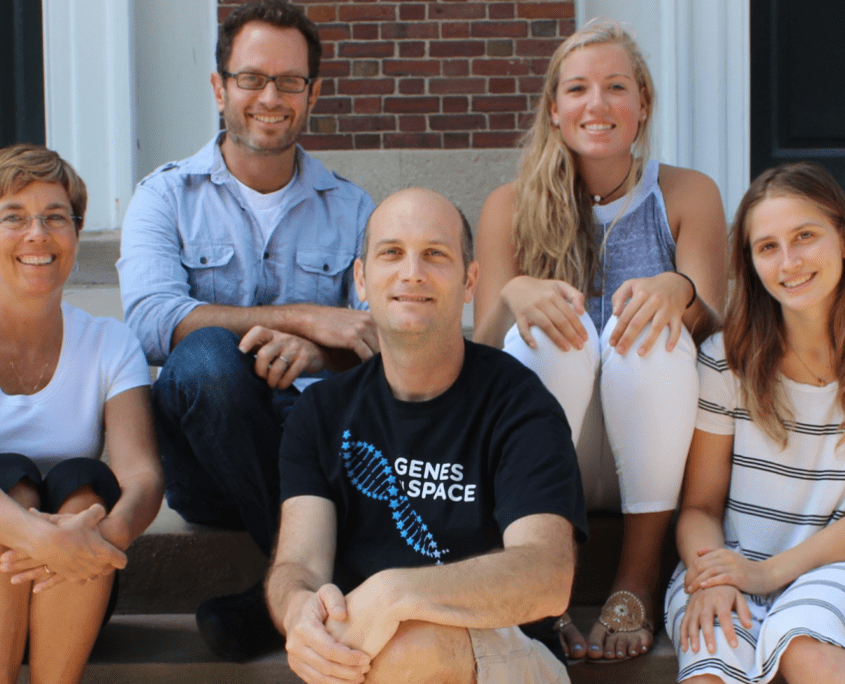 Operations Associate
PDF: miniPCR Operations Associate_2018
Job Description: miniPCR Operations Associate
 Function: Order intake and processing, customer database management, customer service, general office administration, accounts receivable and payable, other duties as assigned.
Location: Harvard Launch Lab, Allston, MA.
Start date: February 2018
Hours: Monday – Friday, 8 hours/day, flexible start/end times to be agreed upon.
Reports to: Cofounders
No travel requirement; opportunities to travel to trade shows if desired.
About Amplyus LLC (DBA miniPCR)
Our mission at miniPCR is to foster a scientifically literate society. We create new markets by designing top quality hardware that is easy-to-use, portable and affordable, broadening the reach of DNA analysis and other technologies to scientists, educators and the DNA curious. miniPCR puts science in the hands of everyone, everywhere.
Through this role you will join the miniPCR team in our mission to democratize DNA science, working with a dynamic, passionate, and growing team.
Essential Functions:
Order intake and management
Process purchase orders and credit card payments for sales via Quickbooks Premier
Input and approve all orders (phone, e-commerce, PO)
Coordinate order fulfillment and shipment with manufacturing site
Track status for all open orders and communicate status updates to customers
Track payments and accounts receivable
Customer service
Serve as first customer support contact on telephone
Manage customer service calls and emails and route appropriately
 Customer database management
Regularly and accurately enter information and updates in fulfillment database
Conduct database updates in a Google Drive environment
 Accounts receivable
Manage customer invoices and receivables cycle in Quickbooks
Assist in weekly and monthly sales and receivables reporting
Accounts payable
Input Purchase Orders to key vendors and follow up through receipt
Report all accounts payable and manage payment approval process
Marketing assistance
Provide support with event and meeting preparation, travel planning and booking
Other duties as assigned
Required Skills & Abilities
This position will be at the core of our business operations and administrative processes. The ideal candidate will have proven experience and track record in executive assistance and operations management. They will be polished oral and written communicators and highly detail oriented, with a passion for organization and efficiency. All of our staff must communicate on a regular basis with research and education professionals, as well as internal stakeholders, so the right person for this job will possess mastery and versatility in oral and written communication with a customer service mindset.
Essential skills and experience include:
– AA or Bachelor's degree (achieved or in progress) or equivalent work experience
– 2+ years of administrative/operations work within a corporate environment
– Familiarity with Quickbooks especially issuing Sales Orders, Invoices and Purchase Orders
– Comfortable in Excel, Word, Thunderbird
– Familiarity with Google Drive environment
– Strong problem solving skills
– Ability to work independently as well as contribute successfully within a team environment
– Customer service experience
Highly desired skills include:
– Previous experience with QuickBooks Premier
– Biomedical, scientific, or K-12 education background a plus
Email cover letter and resume to team@minipcr.com
Mechanical Engineer
miniPCR Mechanical Engineering Position (PDF)
Mechanical Engineering position at miniPCR
About miniPCR
Our mission at miniPCR is to foster a scientifically literate society. We create new markets by designing top quality hardware that is easy-to-use, portable and affordable. We broaden the reach of DNA analysis and other technologies to scientists, educators and the DNA curious.
Mechanical Engineer
We are looking for a talented mechanical engineer to join miniPCR in Allston, MA.  The position offers the opportunity to work on a wide array of projects including design and development of new products, changes and updates to current products, investigations of quality or manufacturing issues, and vetting new technologies for design and manufacturing. You will get to work on miniPCRs expanding product portfolio including DNA amplification instruments, and will deal with a variety of technologies to create test systems that are safe, reliable and intuitive.
Responsibilities
Define and design mechanical systems, including mechanism layouts, thermal management features, and enclosures
Identify the appropriate manufacturing materials and processes for all components, and modify design to accommodate the relevant manufacturing requirements
Work with the manufacturing partners throughout the design process to ensure a smooth transition into production
Collaborate with electrical engineers to ensure proper electro-mechanical integration
Develop manufacturable solutions while maintaining usability and aesthetic requirements
Knowledge of surface modeling techniques
Meticulous project documentation
Requirements
 B.S.or M.S in Mechanical Engineering or equivalent
2+ years experience with product development (consulting environment preferred)
Demonstrated proficiency with CAD
Track record of integrating electronics in mechanical assemblies
Email cover letter, resume and portfolio to team@minipcr.com
Educational Initiatives Associate
At miniPCR, our mission is to foster a scientifically literate society. We broaden the reach of DNA analysis technologies and expand possibilities in STEM education. Our tools and programs create opportunities for everyone to engage in authentic scientific discovery and hands-on experimentation.
Overview
We are looking for a talented science educator to help spearhead international growth of the Genes in Space program, and to help grow our broader portfolio of science education initiatives. Genes in Space was created and is operated by miniPCR with a number of industry, academic, and education partners.
Genes in Space is a STEM challenge inviting middle and high school students to design a pioneering DNA analysis experiment for the International Space Station (ISS). Students design authentic research proposals to solve real-world problems, and the winning experiments are carried out by astronauts aboard the ISS using miniPCR™ technology. We are on our third annual cycle in the USA and have now piloted the contest internationally in the United Arab Emirates.
Opportunity
We are recruiting an Educational Initiatives Associate who will spearhead Genes in Space's international expansion and help grow the broader set of miniPCR educational initiatives. You will help design and implement these initiatives from inception through their experimental conduct at the International Space Station, while also incubating new educational programs of key strategic importance to miniPCR. This is a unique opportunity to engage and inspire youth while working directly with miniPCR's leadership team and corporate partners in a very entrepreneurial environment.
Skills and qualifications
Required qualifications are strong science background, experience in science education, ability to operate in an entrepreneurial setting, strong communication skills, and demonstrable project management experience.
In addition, the ideal candidate will possess:
Strong science background (Masters or PhD in molecular biology or related fields)
Familiarity with digital communication platforms (social media, web editors, digital marketing)
Teaching and science outreach experience, ideally at the high school or k-12 level.
Requirements
This is a full time role. Location is Boston (Harvard Launch Lab). There will be some travel to engage students and teachers in public workshops, promote our initiatives at educational conferences, and organize events at USA and international Genes in Space destinations.
How to apply
Qualified candidates should email their resume and cover letter to the miniPCR co-founder Sebastian Kraves.