Beautiful, powerful, and simple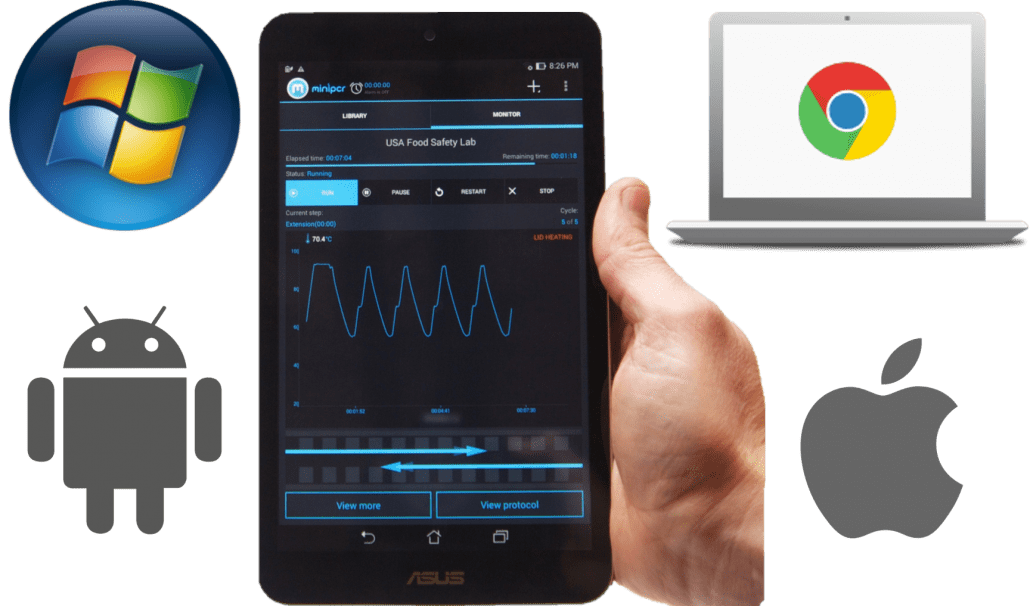 Create, backup, and share programs with ease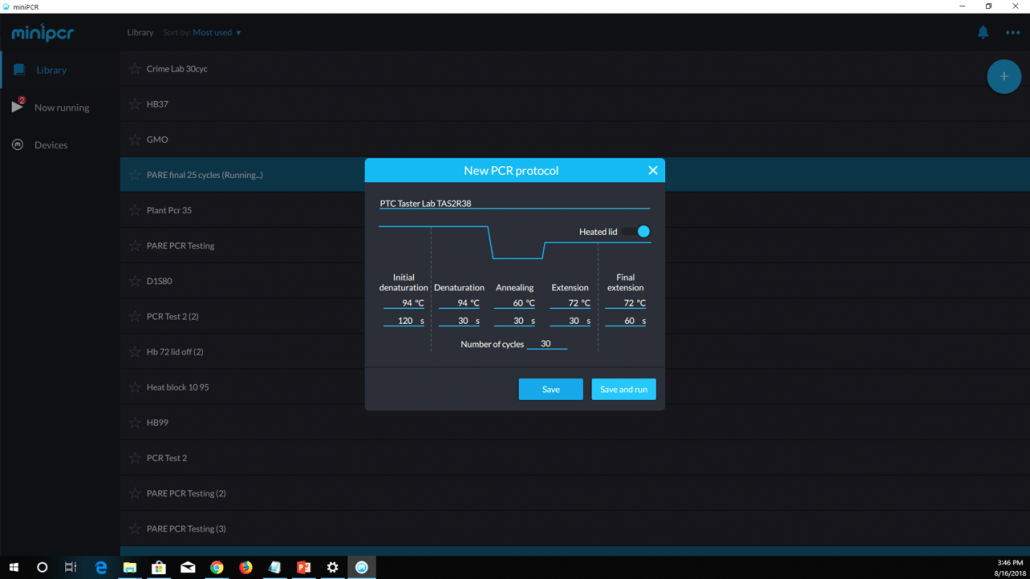 CREATE EXPERIMENTS WITH EASE 
Scientists and students alike program miniPCR directly on their own device.
SHARE
Easily store and share protocols on your own computer, tablet, or smartphone.
RUN 
Run protocols directly from your own personal library.
Engaging graphic interface
VISUALIZE THE PCR PROCESS
Visualize the steps that enable DNA amplification.
…OR WALK AWAY
mini8 and mini16 run programs from memory.
No need to remain tethered to a computer or mobile device.
SAVE AND EXPORT RUN DATA
Record and export data for run validation or analysis.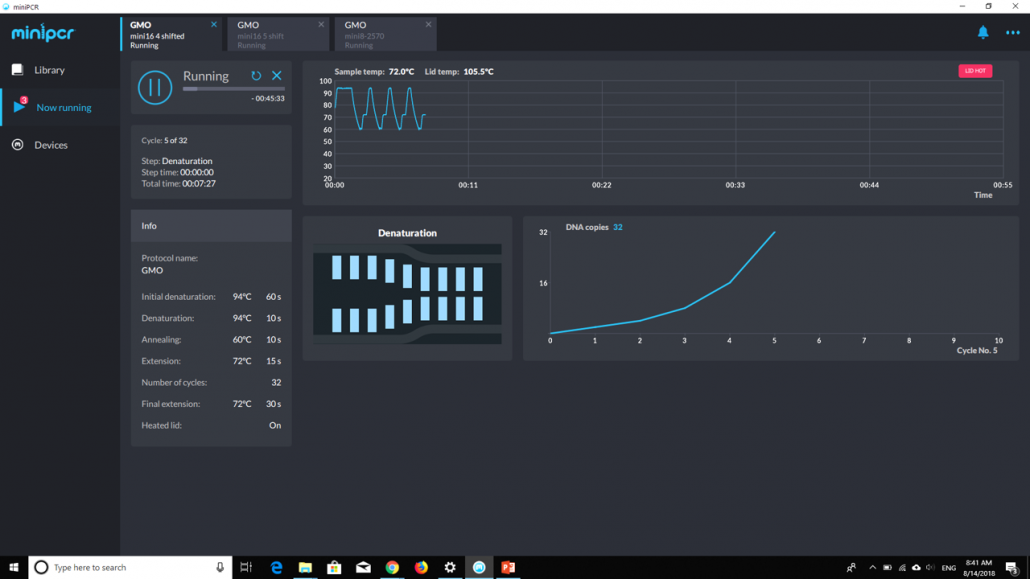 Full programming flexibility in professional, teaching, or mobile labs
RUN MANY PCRs FROM A SINGLE DEVICE
Batch program multiple miniPCRs in a single click or tap.
Control many miniPCRs from one computer, tablet or phone.
FULL PROGRAMMING FLEXIBILITY
PCR, Heat Block, and Linear Ramp modes (mini8 and mini16)
FLEX programming mode (*mini16 only):
Combine unlimited Heat Block, PCR, and Linear Ramp steps
Touchdown PCR
Unlimited flexibility
Works with Mac, Windows, Chromebook, Android, iPhones*, iPads*
AVAILABLE FOR ALL MAJOR OPERATING SYSTEMS
miniPCR™  mini16 compatible apps:
Windows (USB or Bluetooth)
Mac OS (USB or Bluetooth)
Android phones or tablets (USB or Bluetooth)
Amazon Fire (USB or Bluetooth)
iPads and iPhones (Bluetooth)
Chrome OS Beta (Bluetooth)
miniPCR™  mini8 compatible apps:
Windows (USB)
Mac OS (USB)
Android (USB host-enabled devices via OTG adapter)
Amazon Fire (USB or Bluetooth)
Chrome OS (USB)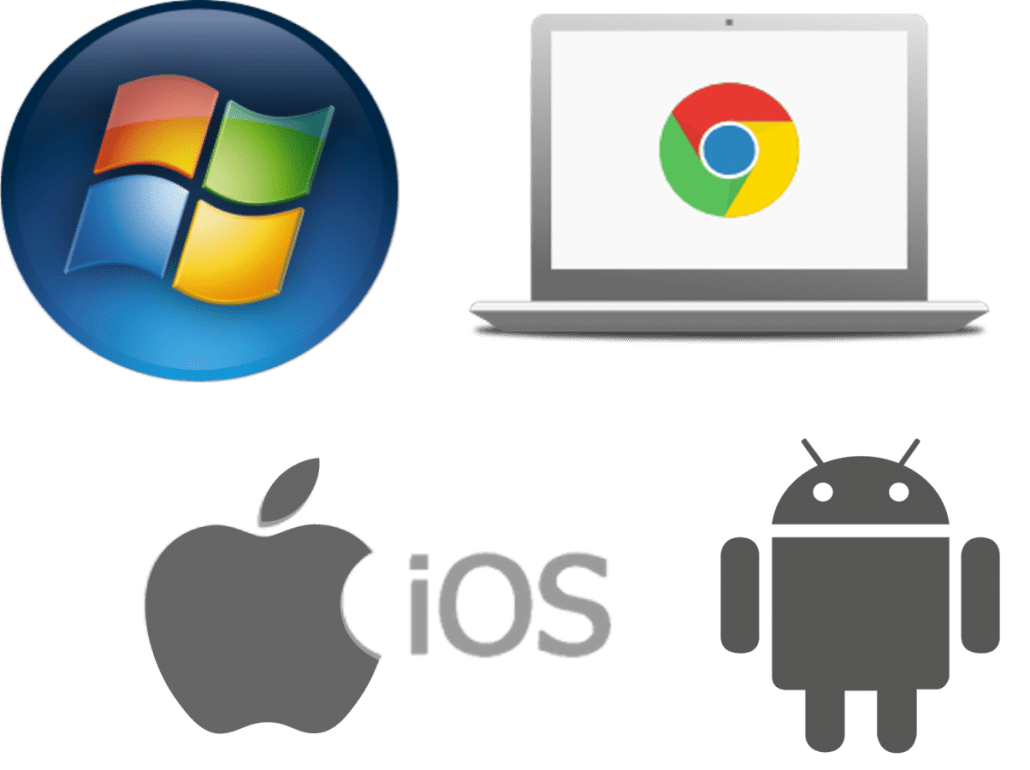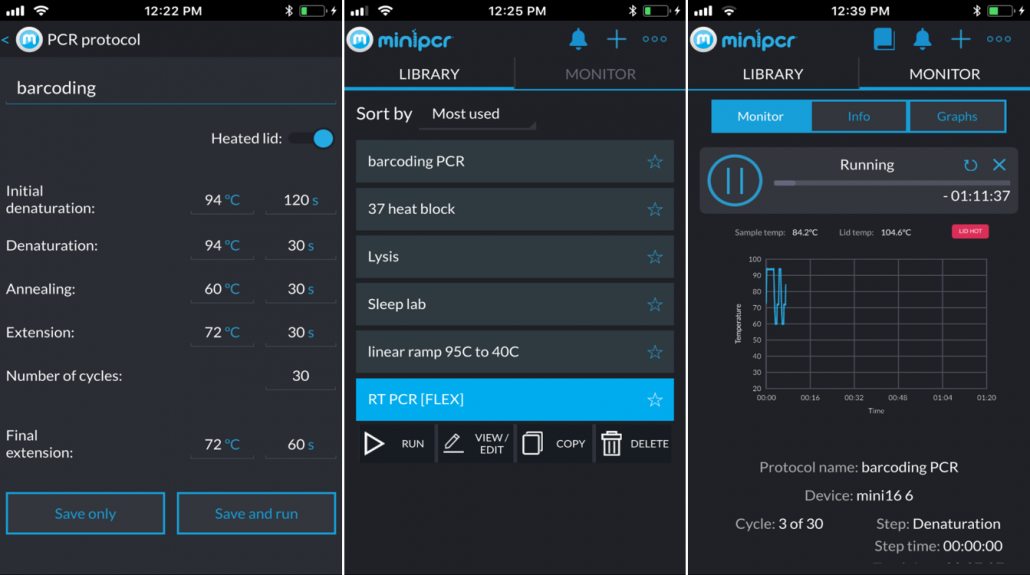 PROGRAM AND SHARE
Intuitive visual programming interface
Set PCR parameters easily
Heat Block mode for constant temperature incubations
Copy, edit, and modify programs with ease
Unlimited program storage
Store, export, and share program libraries
MONITOR AND ANALYZE
Plot reaction parameters in real time
Interactive animations and graphs
Full control of run and device status (Run, Pause, Stop)
Export data to .csv file for analysis and quality control
Quantify ramp rates, cycles, and temperature uniformity
Get hands-on with DNA software, for free.