Explore molecules and their functions hands-on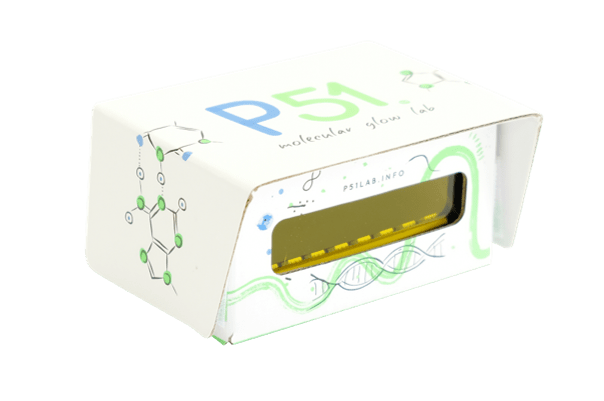 Introducing the P51™ viewer
Study the building blocks of life through fluorescence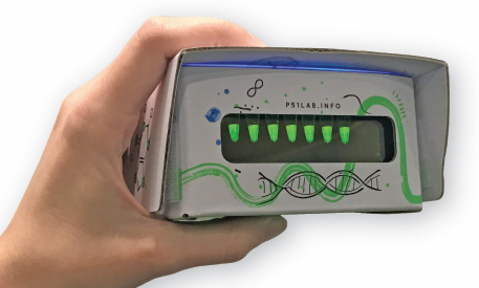 INSIDE THE P51™ VIEWER, MOLECULES COME TO LIFE
DNA structure
Enzyme activity
Concentration
Protein synthesis
Transcription and translation
And more!
Inquiry based explorations in the palm of your hand.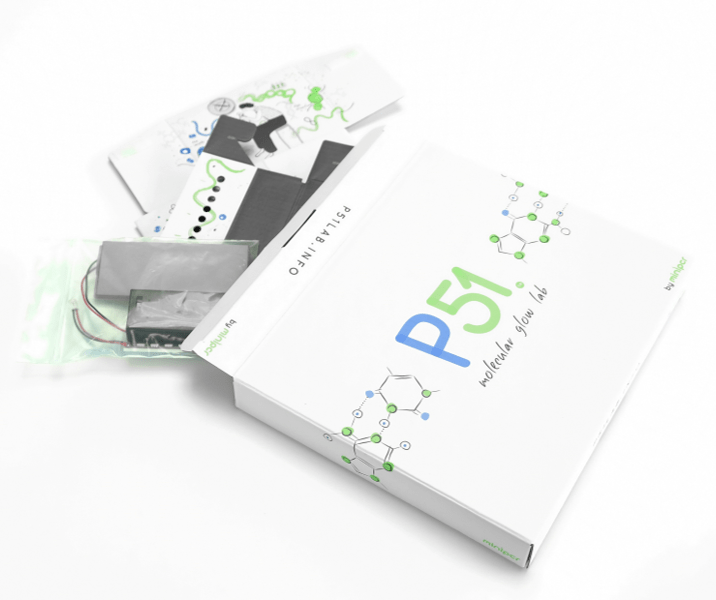 A COMPLETELY NEW APPROACH TO STUDYING MOLECULES
Through hands-on investigations, students explore the building blocks of life.
Base pairing
Catalytic rates
Energy capture
Gene expression
Cell biology
Our tribute to Rosalind Franklin
Now you too can discover DNA structure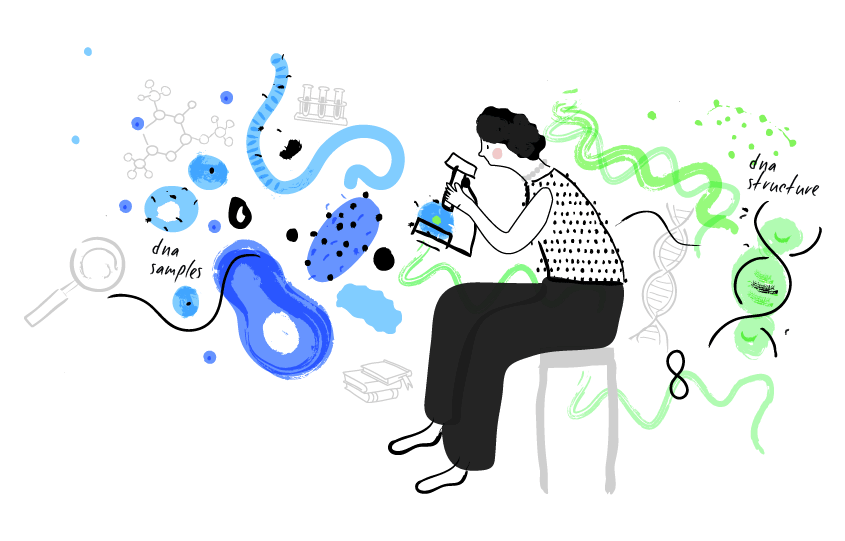 IN 1952, DNA HISTORY WAS MADE
Raymond Gosling, working under the supervision of Rosalind Franklin, captured one of the most iconic images in all of science.
PHOTO 51
Photo 51, as it would become known, is widely credited with helping Watson and Crick successfully deduce the DNA double helix.
Today the structure of DNA is well known, but visualizing it in a meaningful way is still difficult.
With P51™, you can detect and measure molecules like DNA in a simple, visual way. Scientists use fluorescence every day to detect and quantify DNA, RNA, and proteins, but it often requires sophisticated and complex equipment. With P51™, we've packaged the power to visualize molecules into a compact, cheap, handheld format that's perfect for any setting.
P51™ Molecular Fluorescence Viewer Features
Features
All-in-one molecular visualization system
with integrated power source
Real time visualization
Viewing window for full interactivity
Inexpensive DIY design
Easy assembly in your own hands
Assembled dimensions: W 107 mm, D 90 mm, H 57 mm
Weight: 220 g
Package dimensions: W 240 mm, D 33 mm, H 200 mm
Power source: 9 v battery (not included)