Discover macromolecules hands-on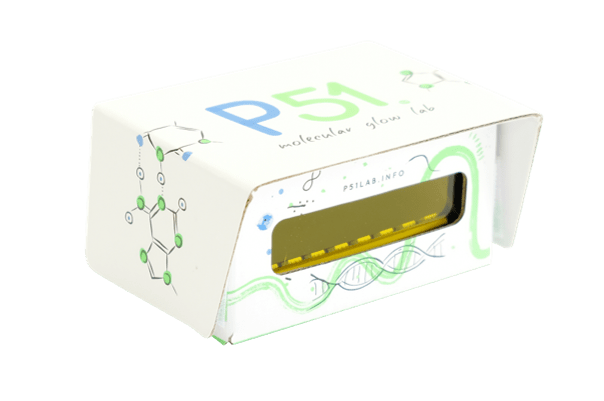 Our tribute to Rosalind Franklin
Now you too can discover DNA structure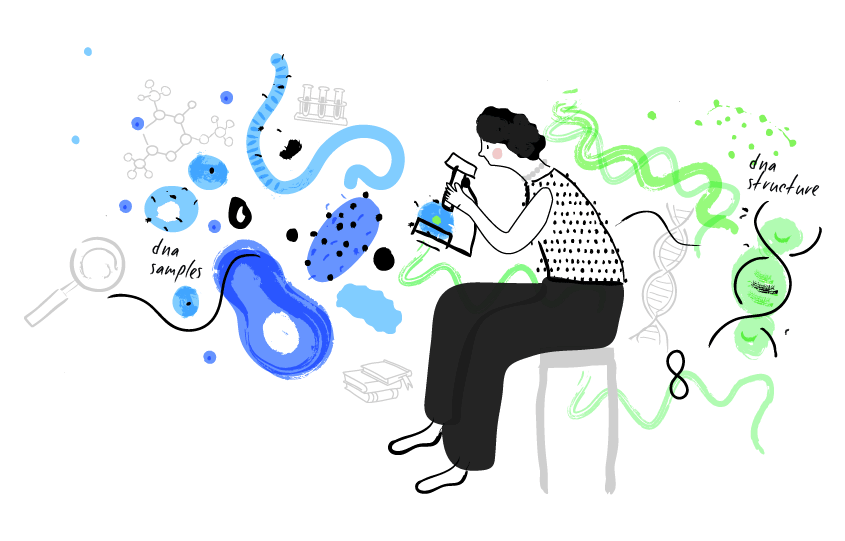 IN 1952, DNA HISTORY WAS MADE
Raymond Gosling, working under the supervision of Rosalind Franklin, captured one of the most iconic images in all of science.
PHOTO 51
Photo 51, as it would become known, is widely credited with helping Watson and Crick successfully deduce the DNA double helix.
Today the structure of DNA is well known, but visualizing it in a meaningful way is still difficult.
Study the building blocks of life, hands-on
EXPLORE DNA STRUCTURE
In P51™, helical, double stranded DNA bound to a dye will glow bright, fluorescent green. When DNA structure is altered, the tubes will go dark.
MOLECULAR FLUORESCENCE VIEWER
By altering conditions students can investigate the dynamic nature of molecules, all in the palm of their hands.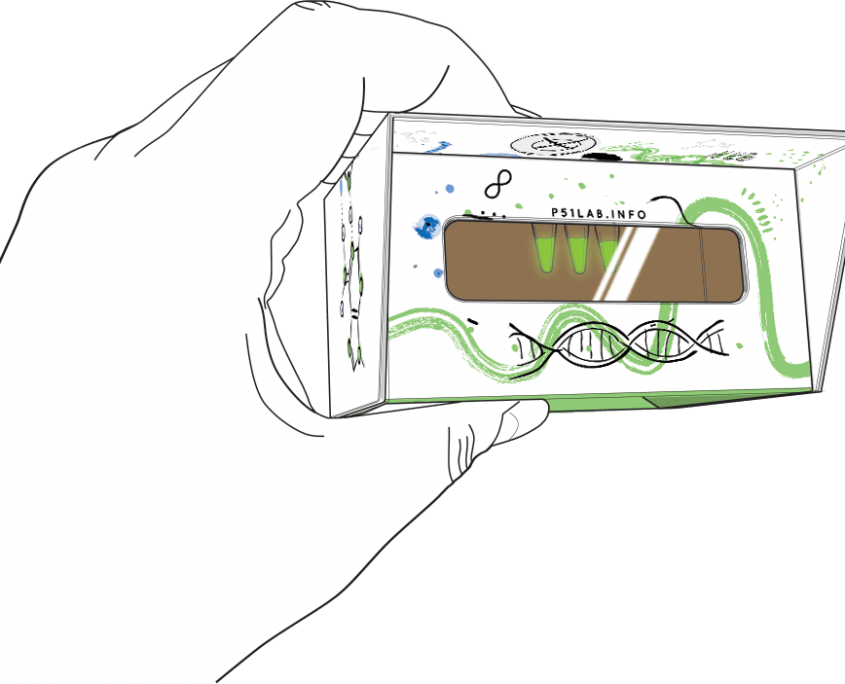 GO BEYOND DNA MODELS
Discover a completely new approach to studying DNA structure.
DYNAMIC HANDS-ON INVESTIGATIONS
Directly investigate how factors like temperature, pH, and genetic sequence affect the DNA double helix.
Base pairing
Hydrogen bond formation
Difference between AT and CG base pairs
Molecular basis of DNA melting temperatures
Implications in cellular physiology
Explore the structure and function of macromolecules
WATCH DNA GLOW 
In P51™, as DNA structure is altered, fluorescence will change
EXPLORE IT FOR YOURSELF 
miniPCR DNA Glow Lab
What you get: P51™ Molecular Fluorescence Viewer
Features
All-in-one molecular visualization system
with integrated power source
Real time visualization
Viewing window for full interactivity
Inexpensive DIY design
Easy assembly in your own hands
Available in flexible configurations:
Single unit
Classroom set of 8
With our without DNA Glow Lab reagents kit
Rich supporting materials and classroom investigations