We make tools for scientists. Whether you are holding a micropipette for the first time or defining the cutting edge of research, doing science requires high quality innovative solutions. From classrooms to the International Space Station, our team of molecular biologists, engineers, designers, and educators is dedicated to the mission of making science accessible to everyone, everywhere.
Our team of molecular biologists, engineers, educators, and designers is dedicated to the mission of making science accessible to everyone, everywhere. Meet us.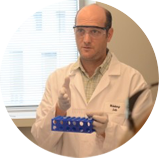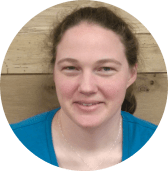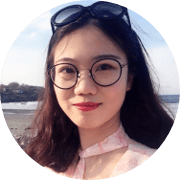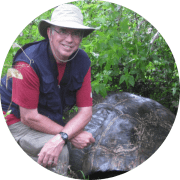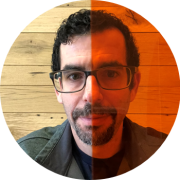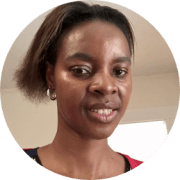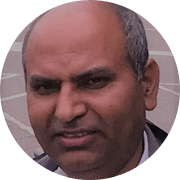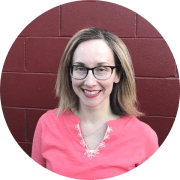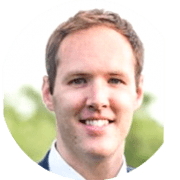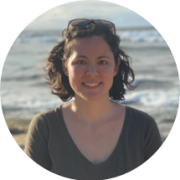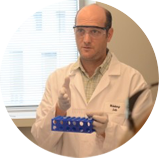 Zeke
Ezequiel (Zeke) Alvarez-Saavedra, Ph.D. Co-Founder. Zeke is a geneticist trained at MIT and Stanford. He has conducted biomedical research alongside two Nobel laureates and is an inventor of gene detection technologies. His work has been cited thousands of times and profiled in The New York Times, National Public Radio and the BBC. In his spare time, Zeke digs soil in search of new species (one so far!) zeke @ minipcr
miniPCR
Sebastian
Sebastian Kraves, Ph.D. Co-Founder. Sebastian is a molecular neurobiologist trained at Harvard. Previously he was a Principal with The Boston Consulting Group (BCG), where he helped make biomedical technology accessible to low-resource settings for global health. As a neuroscientist, Sebastian has published widely cited work on neural circuits and the genetic regulation of behavior. Sebastian dreamed of becoming a biologist at age 12 after reading Darwin's Voyage of the Beagle. seb @ minipcr
miniPCR
Emily
Emily Gleason, Ph.D. Director of Educational Initiatives and Engagement. Her main focus is the Genes in Space contest. Emily received her Ph.D. in Biology from Harvard University before pursuing her passion for science education as a member of the Curriculum Fellows Program at Harvard Medical School. Through her work Emily hopes to inspire everyone to release their inner scientist. emily @ minipcr
miniPCR
Bruce
Bruce Bryan, M.S., is our Director of Curriculum. Bruce was trained at Brown University as an evolutionary geneticist working with Drosophila before becoming a high school teacher. He has taught all levels of biology including Advanced Placement - his students achieving an over 90% passing rate on the AP Biology test. Bruce believes that science education should empower students to take part in authentic discovery and works to make miniPCR Bio curriculum meet that standard. He also occasionally tries to juggle things. bruce @ minipcr
miniPCR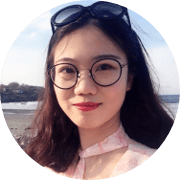 Yuan
Yuan Tian, Bachelor of Biomedical Engineering and Master of Operations Analytics and Management from the Worcester Polytechnic Institute (WPI). Yuan has a longstanding interest in biology, science, and technology and is passionate about solving challenges in operations and logistics.
miniPCR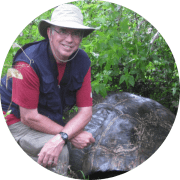 Robert
Robert Dennison, M.Ed. has taught biology in public schools for 40 years. He has been an AP Biology consultant for the College Board since 1995 and has presented at national and international conferences. He was a featured speaker at annual conventions of the National Association of Biology Teachers where he appeared in character as Charles Darwin. Robert served as president of the Texas Association of Biology Teachers in 2003 and on the NABT Board of Directors from 2009-2011. He has won numerous teaching awards, including the NABT Outstanding Biology Teacher award, the TABT Honorary Life Membership award, and the O'Donnell Texas AP Teacher award.
miniPCR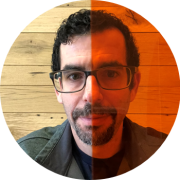 Ami
Ami Diner, M.Eng., Head of Product Design. Ami is an Industrial Designer trained at Tel Aviv University and Tufts. Prior to joining miniPCR, Ami was Chief Designer at Sterilite Corporation, and Sr. Industrial Designer at Stanley Black and Decker. When he is not thinking about ways to revolutionize lab equipment he loves to spend time with his family hiking around the world.
miniPCR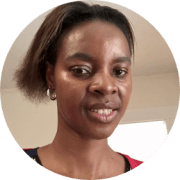 Gladys
Gladys Matava, M.A., has worked in Project Management in different sectors including NGO, UN and the private sector. Gladys received her training in International Development and Economics from the University of South Africa and Brandeis. In her previous roles, Gladys has led business operations strategy and has taken the lead in designing innovative and cost-effective solutions for businesses. In her spare time, Gladys loves to travel and has lived in three countries.
miniPCR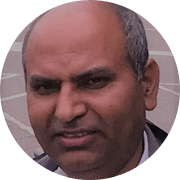 Dilli
Dilli Paudyal graduated in Botany from Nepal and received further training in Molecular Biology in the Republic of Korea. He worked in assessing host-pathogen interactions and symptoms development in citrus leaves and has a keen interest in disease diagnostic. Dilli enjoys hiking in high altitudes, especially in the base of the Himalayas.
miniPCR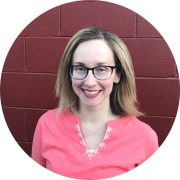 Katy
Katy Martin earned her Ph.D. in neuroscience from Emory University, and always knew her true passion lied in science education. After leading multiple K-12 outreach initiatives as a graduate student, Katy began her career teaching high school biology and leading precollege programs for science students. Through her work, Katy strives to make every science classroom a place for exploration and fun.
miniPCR
Ally
Ally Huang received her B.S in Biomedical Engineering from Johns Hopkins and her PhD in Biological Engineering from MIT, with a thesis focused on making molecular and synthetic biology accessible to classrooms and other educational settings. She is passionate about STEM outreach and volunteers at the MIT Museum. Ally believes that everyone should have access to quality hands-on science education. Outside of work, she enjoys traveling, golf, food, and wine.
miniPCR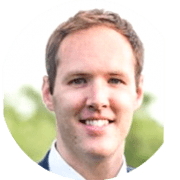 Christophe
Christophe Ratte, Operations Manager. Christophe holds a Bachelor's degree with focuses on International Business and Management from Nichols College. He is an experienced Operations Manager who has worked with international clients across a wide range of industries, including BioTech, Life Sciences, and IT/Software. In his spare time, Christophe plays ice hockey, and enjoys traveling to new places with his wife and his Australian Cattle Dog, Piper.
miniPCR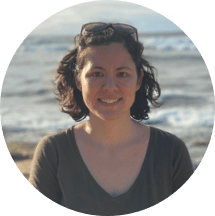 Allison
Allison Nishitani earned her Ph.D. in neuroscience at Harvard, where she studied neurodevelopment. Allison is passionate about sharing her love of science with others and spent several years teaching high school biology before joining the miniPCR bio team. Given the opportunity to go back to school, Allison would study octopus behavior.
miniPCR
Our gratitude goes out to the incubators and mentoring programs that have made miniPCR Bio possible: Harvard Launch Lab, MassChallenge, and MIT Venture Mentoring Service.