miniPCRTM, opening up the world of DNA
Meet mini8: A personalized PCR experience
Small package. Big results.
PROVEN DNA AMPLIFICATION PERFORMANCE
miniPCRTM copies targeted pieces of DNA in a process known as polymerase chain reaction (PCR), with the same quality as professional benchtop thermal cyclers.
FULLY COMPATIBLE
Works interchangeably with standard PCR assays, reagents, and consumables.
PEER-REVIEWED
Read performance validation papers.
First DNA amplification in microgravity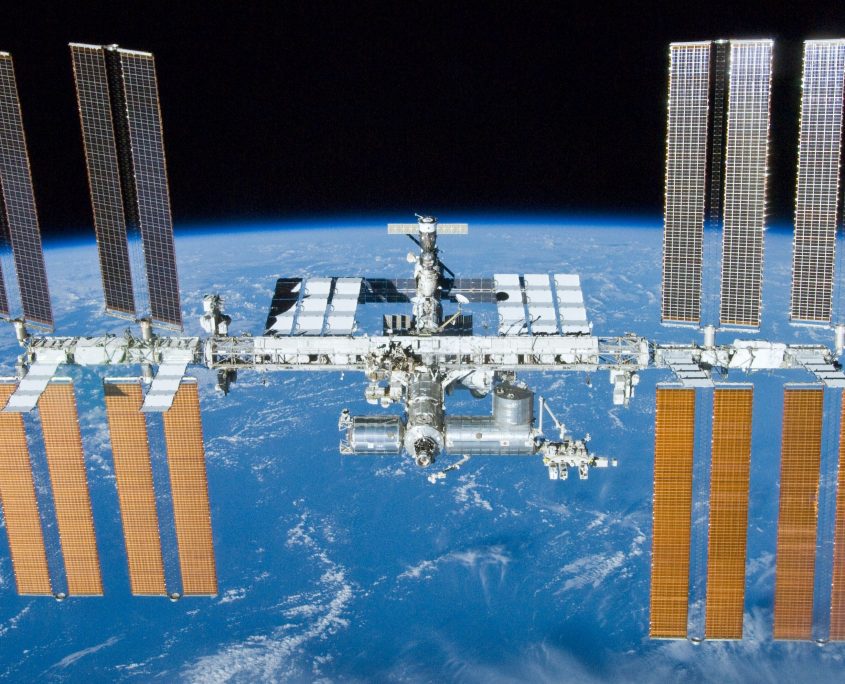 TOP DNA AMPLIFICATION, ON EARTH AND BEYOND
miniPCRTM has carried out the first polymerase chain reaction (PCR) aboard the International Space Station
FIRST PCR IN SPACE
Successful Amplification of DNA aboard the International Space Station (Open access paper)
Built to last. From classroom to jungle.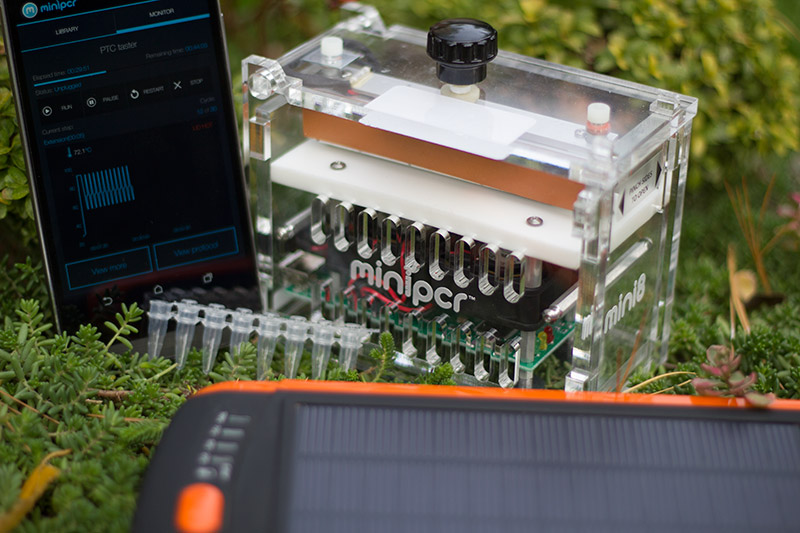 GO PLACES
PCR is the gold standard for DNA-based detection of pathogens, contaminants, and species identification. miniPCRTM can operate in the field on portable rechargeable batteries (Power Pack sold separately).
BUILT TO LAST
Sturdy, miniaturized 2 x 5 x 4 in. design weighs less than 1lb.
No breakable Peltier elements.
1/4″ thick acrylic enclosure.
Read real-world case studies by scientists using miniPCR.
Interactive and transparent. Not a black box.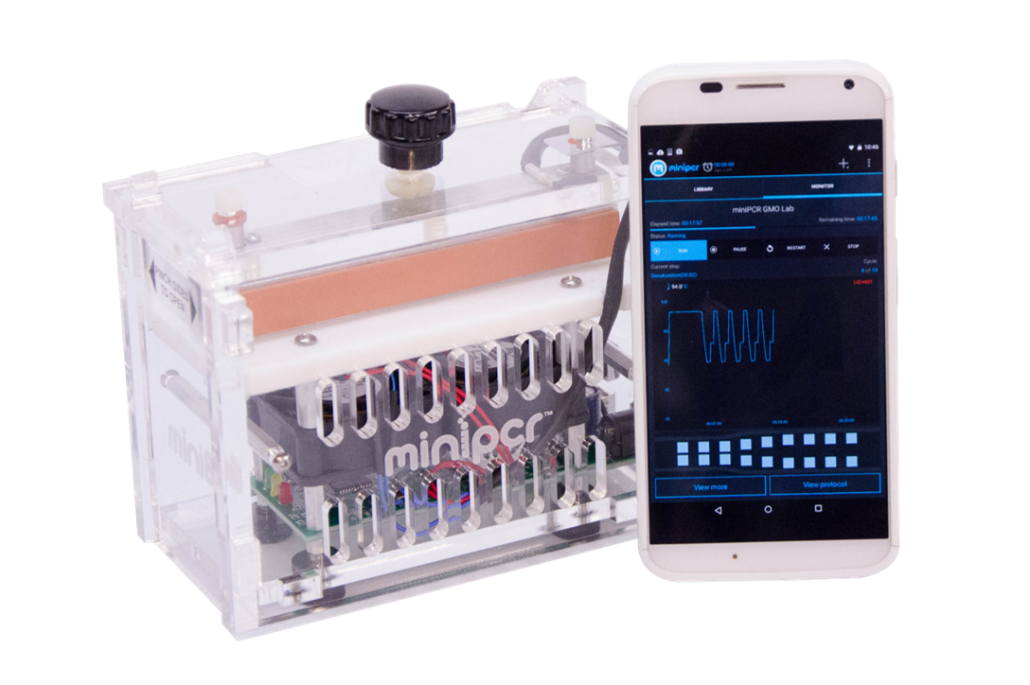 INTERACTIVE, FREE miniPCR APP 
Easily create, share and monitor experiments.
Follow and understand the PCR process, export run data for analysis.
COMPATIBLE WITH MAJOR SMART DEVICES
The free miniPCRTM App is available for Windows, Mac, Android, and Chrome operating systems.
TRANSPARENT DESIGN
Not a mysterious black box.
Sample Format: 8 x 0.2ml PCR tubes (strip compatible)
Max Heating Ramp Rate: 2.4°C / sec
Heated Lid: Independent lid heater up to 120°C, PID control
Max Cooling Ramp Rate: 1.7°C / sec
Program Sharing and Backup: Unlimited libraries, .plf file
Temperature Control: Resistive Heating; assisted cooling
Battery Power: Optional Li-Ion 20000mAh miniPCR™ Power Pack
Control System: Embedded thermistors, PID algorithm
Temperature Accuracy: ±0.5°C
Temperature Range: Ambient – 99°C
Dimensions: 2″ x 5″ x 4″ (5.1 cm x 12.7 cm x 10.2 cm) approx.
Weight: 1 lb. (450 g) approx.
Internal memory: Runs last stored program at power ON
Power Supply: AC 100-240V, 50-60hz, 65W
Adjustable lid: Compatible with flat or domed caps
CE Conformity Mark: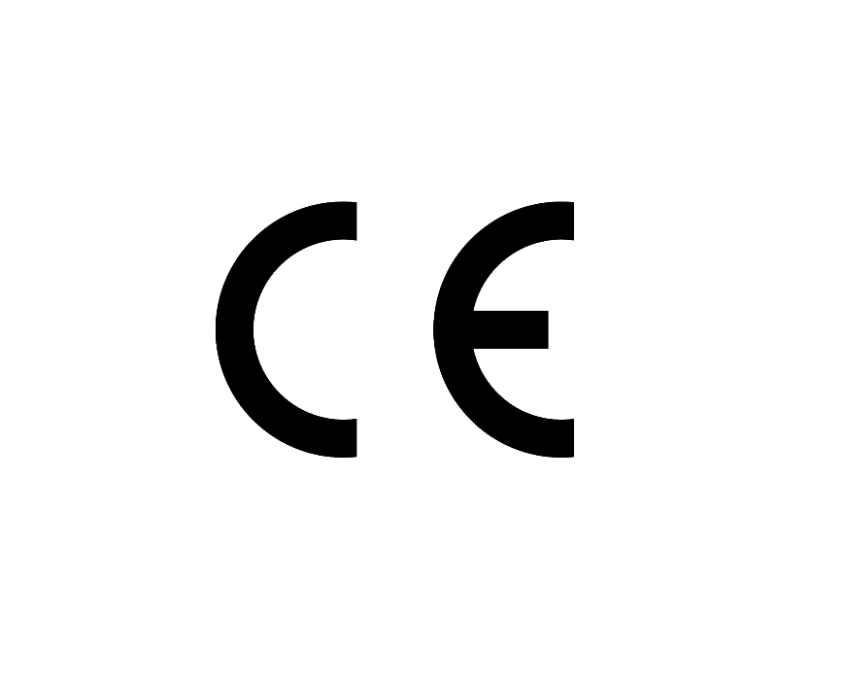 "It is nice to have a cycler on my bench that I can use at my leisure."
"It's really a great piece of equipment, beautifully designed for the classroom."
"We are testing out in the field inside farms to shorten testing time for key bacterial and viral diseases. It proved very useful to really make the miniPCR mobile."
"The miniPCR machine worked great. My assistant principal and another science teacher couldn't believe how compact and easy it was to use. I kept photos of the graphs to show the students that weren't there on Saturday"
"The miniPCR machines have proved to be a perfect solution, combining portability with ease of use and robust performance. […] In some cases the performance has exceeded that of the much more costly real time PCR machines that were already available within the diagnostic lab."