How to bring micropipetting skills to your classroom
Katy Martin
Buying your first set of classroom micropipettes or teaching students how to micropipette for the first time? Don't worry – we're here to help your classroom build basic micropipetting skills. 
What are micropipettes?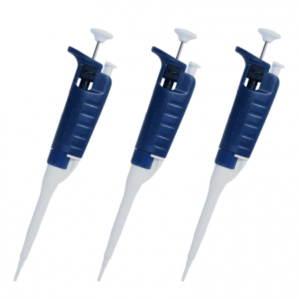 Micropipettes allow scientists to precisely measure small volumes, and are essential tools in the molecular biology lab. Nearly every single classroom biotech lab, such as gel electrophoresis or PCR, will require micropipetting proficiency, so it is important to first teach your students how to use a micropipette and to give them plenty of opportunities to practice. 
What micropipette is right for me?
A single micropipette can cost hundreds of dollars, but luckily, you don't have to spend that much to get a quality micropipette. miniPCR bio™ offers three types of affordable micropipettes, and this blog post will help you decide which micropipettes are right for your classroom and how many you need.
What else do we need to start micropipetting? 
Micropipette tips

: Every time you use a micropipette, you will need to add a disposable pipette tip. Tips prevent liquids from entering the main body of the pipette, keeping the pipette clean. You should change tips every time you pipette a new sample to prevent contamination.

To find the right micropipette tips to use with your micropipettes, refer to what the manufacturer suggests. For miniPCR bio micropipettes, check the table below: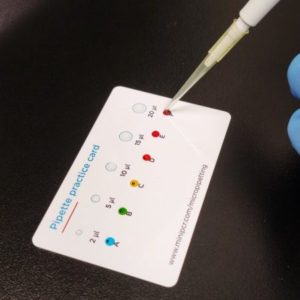 How do I use a micropipette? 
Our "How to Micropipette" video will walk you and your students through how to use your micropipettes! Our Micropipette Mastery activity guide also has written instructions for how to micropipette. 
How can my students learn and practice micropipetting?
We have many micropipetting classroom resources available. Here is what we suggest:
Can I micropipette at home?
Yes! If you are practicing this key biotechnology skill at home, our Micropipetting @home: Microliter Madness kit has you covered.
Related resources: