Enabling DNA Sequencing in Space
minipcr
Investigation Aims to Identify Unknown Microbes in Space
Adapted from April 25, 2017 NASA article on Genes in Space-3 collaboration. 
Building on the ability to sequence DNA in space and previous investigations, Genes in Space-3 is a collaboration to prepare, sequence and identify unknown organisms, entirely from space. When NASA astronaut Kate Rubins sequenced DNA aboard the International Space Station in 2016, it was a game changer. That first-ever sequencing of DNA in space was part of the Biomolecule Sequencer investigation.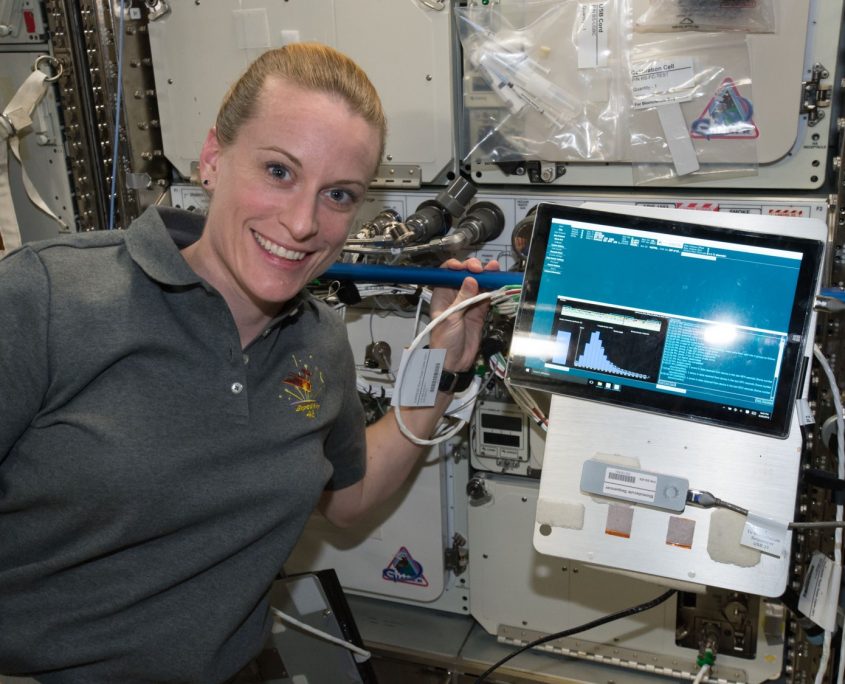 Developed in partnership by NASA's Johnson Space Center and Boeing, this ISS National Lab sponsored investigation will marry two pieces of existing spaceflight technology, miniPCR and theMinION, to change that process, allowing for the first unknown biological samples to be prepared, sequenced and then identified in space.
The miniPCR (polymerase chain reaction) device was first used aboard the station during the Genes in Space-1, and, soon to be Genes in Space-2 investigations, student-designed experiments in the Genes in Space program. Genes in Space-1 successfully demonstrated the device could be used in microgravity to amplify DNA, a process used to create thousands of copies of specific sections of DNA. The second investigation arrived at the space station on April 22, and will be tested this summer.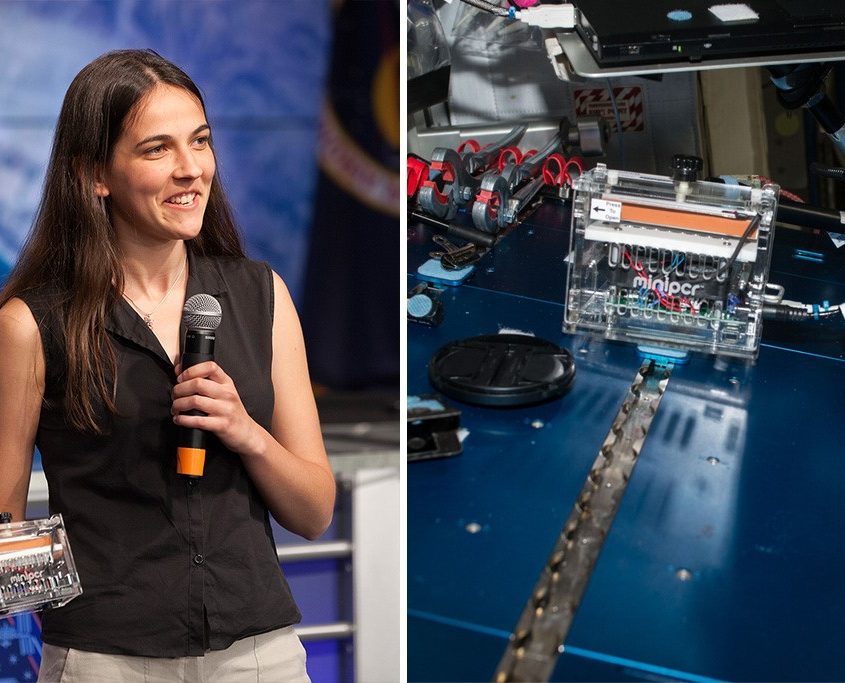 Crew members will collect a sample from within the space station to be cultured aboard the orbiting laboratory. The sample will then be prepared for sequencing, in a process similar to the one used during the Genes in Space-1 investigation, using the miniPCR and finally, sequenced and identified using the MinION device.
"The ISS is very clean," said Sarah Stahl, microbiologist and project scientist. "We find a lot of human-associated microorganisms – a lot of common bacteria such as Staphylococcus and Bacillus and different types of familiar fungi like Aspergillus and Penicillium."
In addition to identifying microbes in space, this technology could be used to diagnose crew member wounds or illnesses in real time, help identify DNA-based life on other planets and help with other investigations aboard the station.
— Read the complete article on NASA's Space Station Mission Pages