'Genes in Space' Winning High School Team Launches CRISPR Gene Editing Experiment to International Space Station
miniPCR Team
Research could help protect astronauts from radiation damage on long missions to deep space 
KENNEDY SPACE CENTER, Fla. (May 3, 2019) – The winners of the 2018 Genes in Space competition, Aarthi Vijayakumar, 17, Michelle Sung, 17, Rebecca Li, 17, and David Li, 18, of Minnesota, will see their DNA experiment launch to the International Space Station (ISS) on May 4, aboard NASA Commercial Resupply mission CRS-17. The gene editing experiment will be carried out aboard the ISS and its results will be analyzed using miniPCR technology.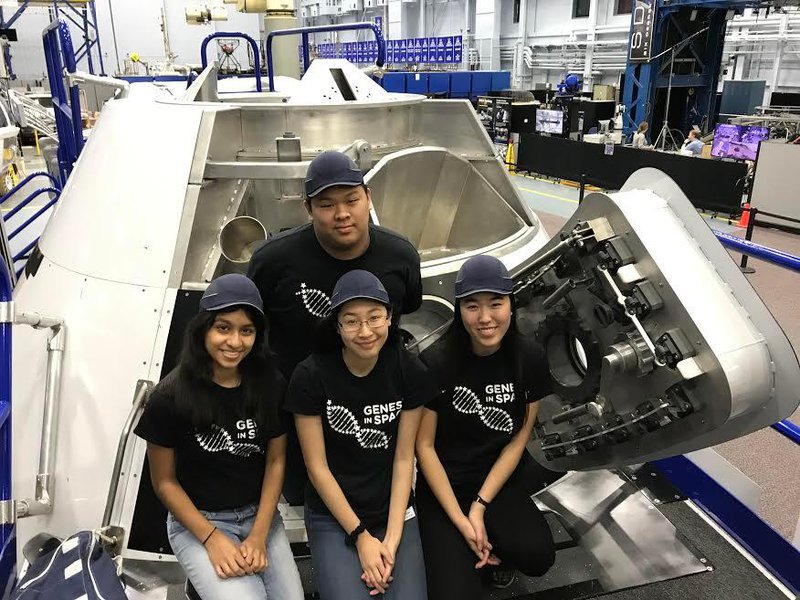 Photo credit: Boeing
Vijayakumar, Sung, Li and Li's study will investigate the mechanisms of DNA repair in space. On Earth, DNA is shielded from radiation damage by the protective effects of the atmosphere and magnetic field. Astronauts traveling beyond Earth's protection are at serious risk of DNA damage from cosmic rays, including risk of double-strand breaks — a particularly harmful type of DNA lesion. Double-strand breaks are readily repaired by cells, but incorrect repair causes DNA mutations that may result in diseases such as cancer.
An astronaut on ISS will use the CRISPR/Cas9 gene editing tool in space for the first time to create targeted double-strand breaks in a yeast genome, which will then repair itself. Next, polymerase chain reaction and DNA sequencing will be used on the ISS to examine the repaired break sites for mutations caused by DNA repair. This experiment may provide insights on how cells repair their DNA in space, which could lead to better protection for astronauts' genomes. It will also enable the use of gene editing tools in space for the first time.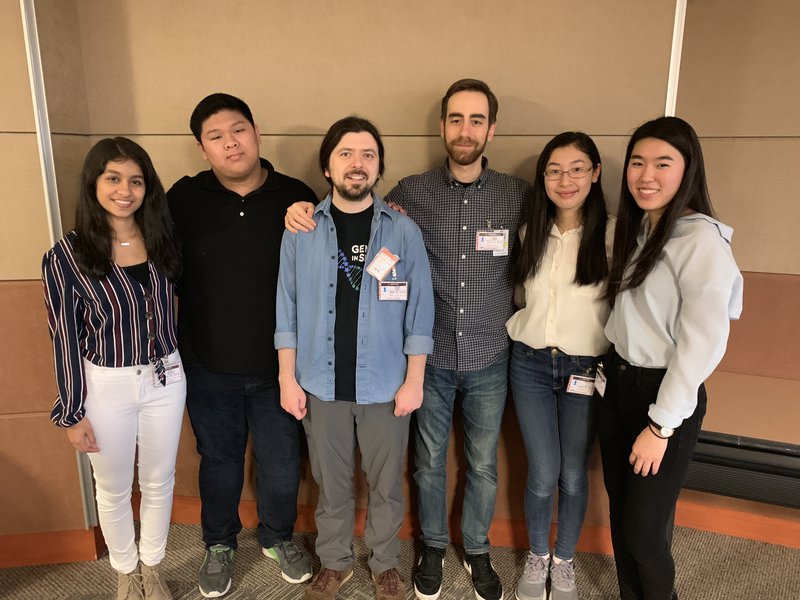 Photo credit: Genes in Space
The experiment was developed by the students in collaboration with Genes in Space and NASA microbiologists Sarah Stahl and Sarah Wallace. Vijayakumar, Sung, Li and Li were mentored by their teachers Kaarin Schumacher of Woodbury High School and Aaron Ogdahl of Mounds View High School, as well as scientists Kutay Deniz Atabay and Guy Bushkin of the Whitehead Institute. The winners will build on work completed over five previous Genes in Space missions, which have helped strengthen the ISS's molecular biology capabilities.
---
About Genes in Space
Genes in Space is a national STEM contest that challenges students in grades 7 through 12 to design DNA analysis experiments using the ISS National Lab, a platform for cutting-edge research and technology development that enables future space exploration. Genes in Space accepts applications between January and April each year. The contest is a collaboration between miniPCR Bio™ and ISS prime contractor Boeing, with generous support from CASIS (manager of the ISS National Lab), Math for America, and New England Biolabs®.
Learn more: www.GenesInSpace.org
---
Media contacts:
miniPCR: Emily Gleason, genesinspace@minipcr.com, +1 781-990-8727
Boeing: Carrie Arnold, carrie.l.arnold@boeing.com, +1 281-244-4257