So… what's with the fist?
Katy Martin
Some of you may be aware that we use a raised fist wrapped in DNA on some of our marketing materials. From worker's rights movements in the early 20th century to modern-day social justice campaigns, the clenched fist has been adopted by groups across history and geography as a symbol of political strength and solidarity. So why has it been adopted by a biotechnology company?
Because we see biotechnology as a way to do much more than just run science experiments.
miniPCR bio was founded by Zeke Alvarez Saavedra and Sebastian Kraves, who grew up in Argentina in a time when even well equipped facilities lacked basic laboratory tools. Frustrated by their lack of access to the equipment they needed to pursue their research interests, both ultimately moved to the U.S. in pursuit of careers in science. After completing their training, they joined forces and miniPCR bio was formed.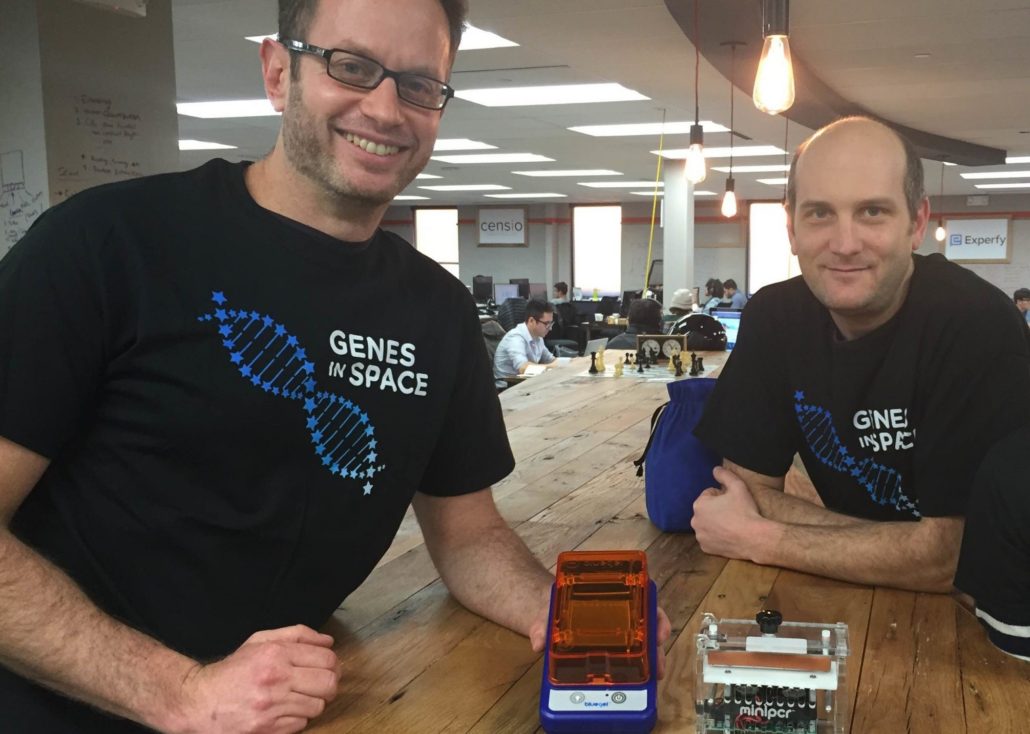 The nascent miniPCR bio team coalesced around a mission: to democratize biotechnology, bringing science and its attendant benefits — good health and economic prosperity, enlightenment and joy — to people who have not historically been part of the enterprise. 
This mission dictates how we approach our work. We make our products small and portable so science can happen in places it couldn't before, including pop-up diagnostics labs and field laboratories. We make our products affordable so they can be used by scientists in developed and developing countries alike and by the general public that is eager to learn. And we offer free and low-cost teaching resources to teachers so their students can learn to appreciate the power of science at ages as young as middle school.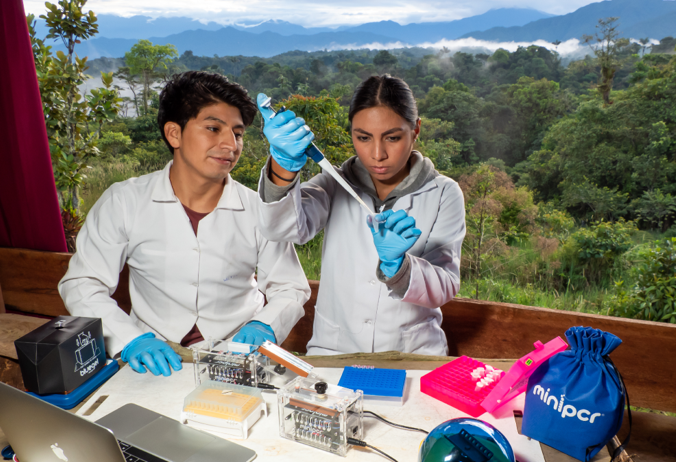 With this philosophy in mind, the fist was a natural fit when it came time to choose a logo. An omnipresent empowerment symbol during Zeke and Sebastian's youth, the fist represents the spirit of revolution we hope to bring to science. 
We hope you'll join us; below are two ways to get involved with our work. We welcome your comments, questions, and feedback. 
Sincerely, 
The miniPCR bio team
Learn more about our commitment to democratizing science:
Genes in Space

: A free experimental design competition engaging students in middle school and high school. There is no cost or expense to enter and winning projects are performed on the International Space Station to address space exploration challenges. 8,600 students have participated in Genes in Space since 2015.

Lab in a Box

: This free biotechnology training program offers U.S. teachers two-week loans of a classroom set of biotechnology and the curriculum they need to train students in its use. Since 2017, Lab in a box has shipped 121 loans, allowing teachers to train a total of 7,800 students in modern laboratory techniques.
Related resources: