Build a Biotech Program (Part 2 of 3): Building your biotech program
miniPCR Team
Building a quality biotechnology program can feel intimidating. Here I will share some advice based on my experience building a successful high school biotechnology program from the ground up.
1. Build your program slowly
You don't have to outfit your lab space all at once! You can gradually add new or used equipment pieces from a variety of sources. Traditional school budgets are usually very limited, so make sure to shop for quality equipment that won't cost you an arm and a leg. You should also prioritize the equipment you can use immediately, like pipettes and tips, a water bath, or even a small centrifuge. Build your program slowly from there, and before you know it, you will have a great setup.
2. Make connections in higher education
Getting to know professors at local colleges and universities can help you with big-ticket items. For example, I reached out to a professor at Elmhurst College, which is located close by, and they let me store samples in their -80 freezer.  Many colleges also have outreach programs that offer workshops, free materials, and loaner kits.  I took advantage of the offerings from The Baxter Center for Science Education at Northwestern University. I recommend doing some research to learn about similar opportunities in your area. The professors and graduate students you meet through these programs can be valuable people to know in helping you secure equipment and materials for your program.
– Tom Martinez
---
About the author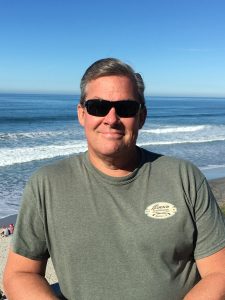 Tom Martinez is a retired AP Biology and Biotechnology teacher with thirty-nine years of experience.  He created an outstanding biotechnology program from scratch for Glenbard East High School in Lombard, Illinois. Tom's passion for teaching continues with curriculum evaluation, blogs, and workshops that help guide teachers through the implementation of biotechnology courses.