Lab in a Box Biotech Loaner Program Kicks Off its 3rd year
miniPCR Team
This week, Genes in Space shipped the first Lab in a Box biotechnology equipment loan of the 2019-20 school year! This is the first of 27 loans that are scheduled to ship this year. Through Lab in a Box, teachers across 18 states will be able to bring DNA technology into their classrooms, giving many of their students a chance to try out techniques like PCR and gel electrophoresis for the first time.
Check out the map below to see where Lab in a Box loaner kits are headed this year: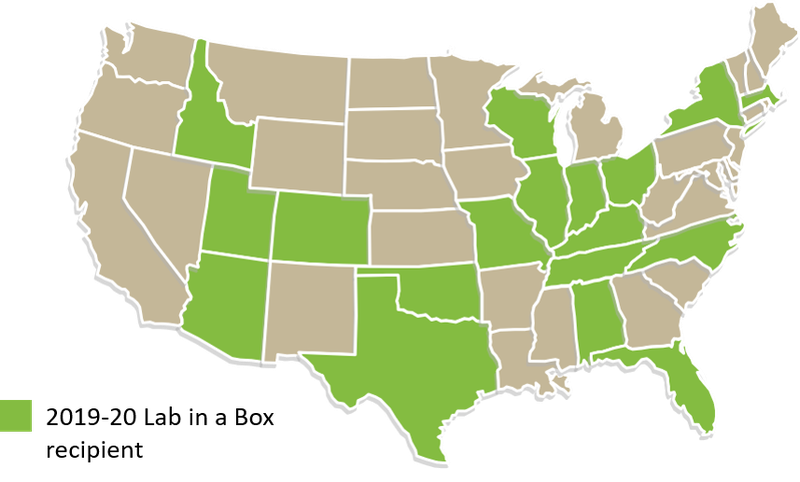 The Lab in a Box program was founded in 2017 with generous support from the ISS U.S. National Laboratory, and is now funded by miniPCR bio. In its two years, the program has reached more than 3000 students across 26 states.
Are you an educator who is interested in requesting a Lab in a Box loan? Add yourself to our waitlist to be notified when our application for the 2020-21 school year opens next spring.