From miniPCR users: Mitochondrial DNA amplification workshops in Mexico
minipcr
This is an email sent this weekend to our team by happy miniPCR users in Mexico.
Hello miniPCR Team,
I hope everything is well on your side.  I'd like to share through this message that, as I had mentioned before, we've held our first workshop in mitochondrial DNA (mtDNA) amplification, and it was a complete success.
All of the devices (miniPCR and blueGel electrophoresis system) worked excellent, as did the reagents.
It was a bit of a challenge to teach in such a short session starting with micropipetting basics, but all seven samples were correctly amplified, and it was fantastic to see the participants' reaction when they saw their own DNA fluoresce.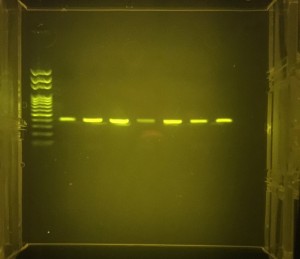 I hope that this kind of example will keep you motivated to keep creating products that make biotechnology more accessible for everyone.
Workshop participants came from varied backgrounds. One of the girls has just started high schol. Others had pursued graduate studies in biotechnology, but none of them had ever carried out a PCR from beginning to end. And then, (wow!), we even had a marketing dude!
We've seen your Genes in Space competition. It's incredible, and must be an enormous source of satisfaction. Congratulations!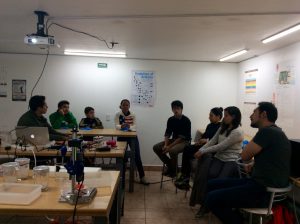 Until later,
Warm regards,
Leonardo Moreno Urbieta 
Mexico City