miniPCR bio introduces next-generation miniPCR
Katy Martin
Redefining PCR Technology with Compact and Accessible Design
Cambridge, Mass., August 1, 2023 – Today, miniPCR bio, a leading provider of molecular biology solutions, proudly announces the release of their latest innovation: the revamped miniPCR thermal cyclers. Building upon the success of the classic miniPCR, this revamped machine retains its compact size, energy efficiency, and exceptional performance while incorporating enhancements to its durability, wireless connectivity, and device compatibility. This update reflects miniPCR bio's ongoing commitment to expanding access to science and enabling discovery.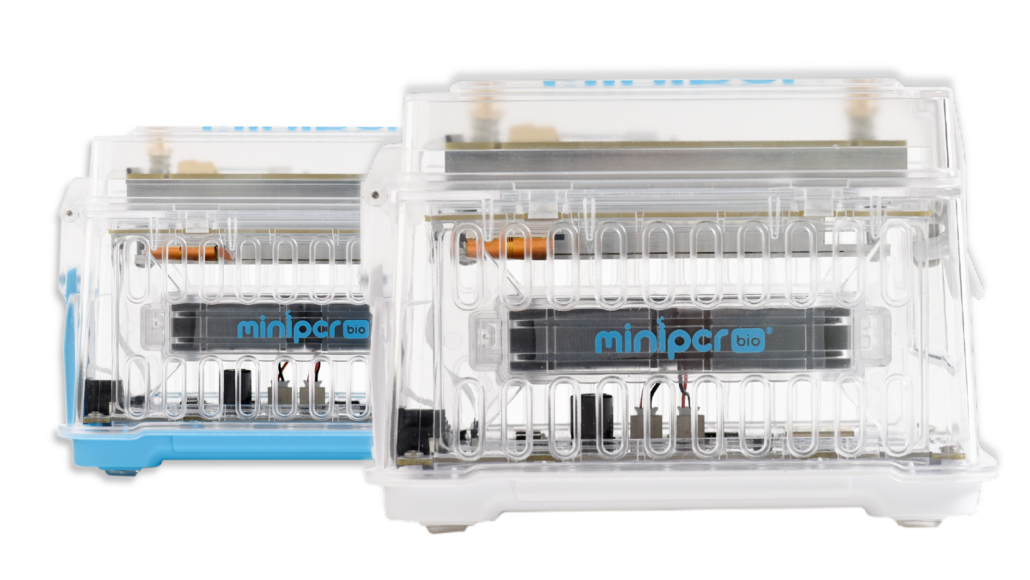 Since its inception, the miniPCR has redefined traditional PCR thermal cyclers by offering a powerful, portable solution. By miniaturizing PCR technology, miniPCR bio has revolutionized accessibility, making state-of-the-art capabilities available in traditional laboratories, field settings, and classrooms. This approach has facilitated groundbreaking scientific advances, from monitoring disease outbreaks in pop-up labs to conducting the first PCR experiment in space.
Proven Technology, Enhanced Efficiency
Building upon a foundation of proven technology, miniPCR bio has further refined the miniPCR to meet the evolving needs of laboratory and classroom users. The updated miniPCR offers researchers the same robust and reliable performance they trust, along with several new enhancements, including:
Improved durability

Wireless connectivity via Bluetooth

Universal compatibility with operating systems including Windows, Mac, iOS, Android, Chrome, and Linux
These new features are available on both models of the updated miniPCR: the mini8X with its 8-sample capacity, and its counterpart, the mini16X, which can accommodate up to 16 samples.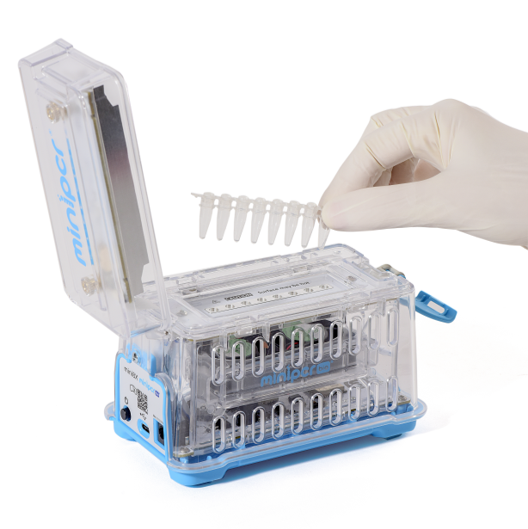 "The original miniPCR was embraced by a dedicated base of supporters by enabling high-quality science at a significantly reduced cost compared to traditional equipment," shared Ezequiel Alvarez Saavedra, co-founder of miniPCR bio. "With these latest upgrades, our users will find even more value in their machines."
Streamlined User Interface: Intuitive and Transparent
Like the classic miniPCR, the updated version can be programmed and monitored through a companion app that users download onto their own devices. The app's user interface is designed to be intuitive and transparent, in line with the hardware's accessible design. The simplified controls enable researchers of all expertise levels, including learners, to seamlessly navigate PCR programming. During runs, the dynamic display allows live progress tracking. Classroom users can enjoy animations that illustrate the molecular processes taking place during each part of the run, enhancing their conceptual understanding of PCR.
miniPCR Features and Benefits
Proven PCR technology for reliable performance

Miniaturized design for space efficiency and accessibility

Low energy requirements compatible with portable batteries

Durable construction for long-lasting use

Intuitive interface for easy programming and monitoring via a companion app

Precise and consistent results

Compatibility with standard PCR tubes
Through these enhancements, miniPCR bio reaffirms its role as a pioneer in empowering scientific discovery and furthering scientific progress worldwide.
Availability
The updated miniPCR is now available for purchase. Its launch price is US$695 (for mini8X) and US$860 (for mini16X).
About miniPCR bio
Headquartered in Cambridge, Massachusetts, miniPCR bio is a global life sciences company built by a team of scientists and is principally engaged in the design, development and manufacture of advanced biotechnology systems, products and services. The company specializes in the development of equipment and curriculum with the goal of expanding access to biotechnology for everyone, everywhere.
For more information, visit www.minipcr.com.