Lab in a Box program participant wins grant to fund biotechnology equipment purchase
miniPCR Team
Guest post by Lab in a Box recipient Jennifer Allsbrook
My name is Jennifer Allsbrook and I have been teaching secondary science since 1993. I teach college-level Biology 111 and 112, Chemistry, and Introduction to Biotechnology at Polk County High School in Columbus, North Carolina. Students enrolled in these classes range from 10th to 12th grade.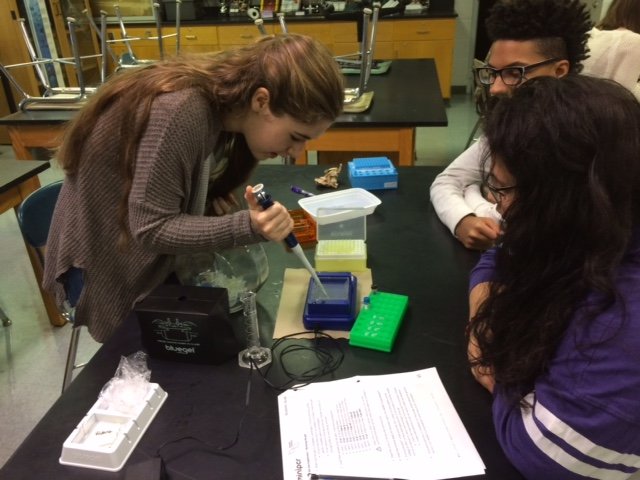 I created a biotechnology course based on my own personal love of DNA science.  I began grant-writing and searching for funding to create the course in 2009. Since then I have won 5 grants from agencies including the Toshiba America Foundation, Biogen, and the North Carolina Biotechnology Center.
Two years ago I became the first teacher in the nation to receive a Lab in a Box loan.  I learned about the loaner program at the 6th Annual NSTA STEM Forum and Expo. I attended a miniPCR workshop and decided I wanted to try the products with my biotechnology students. Last year, I received the loan again.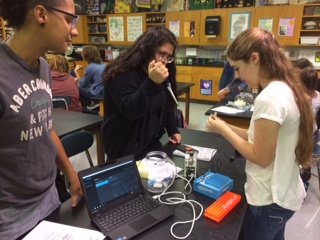 Both years, we used the equipment to solve the mystery of the contaminated food destined for the Space Station. This activity was provided with the laboratory equipment. We also used the equipment to do an additional PCR reaction of DNA extracted from local plant specimens in order to do some DNA Barcoding. I am new to bar coding so I am still learning.  The protocol was very easy to carry out with the miniPCR equipment. My students gained hands-on experience utilizing laboratory equipment to solve a mystery and to participate in a real-world research project. 
To update my molecular biology and DNA science laboratory, I want to purchase a Lab in a Box kit or in other words, a classroom set of miniPCR thermocyclers and gel electrophoresis apparatuses. My existing thermocycler and gel boxes are approaching year ten of use. I believe that the miniPCR is an upgrade since it can interface with a computer so that the thermocycles can be tracked in real time. Also, the equipment is small and portable so is easily moved between classrooms and locations.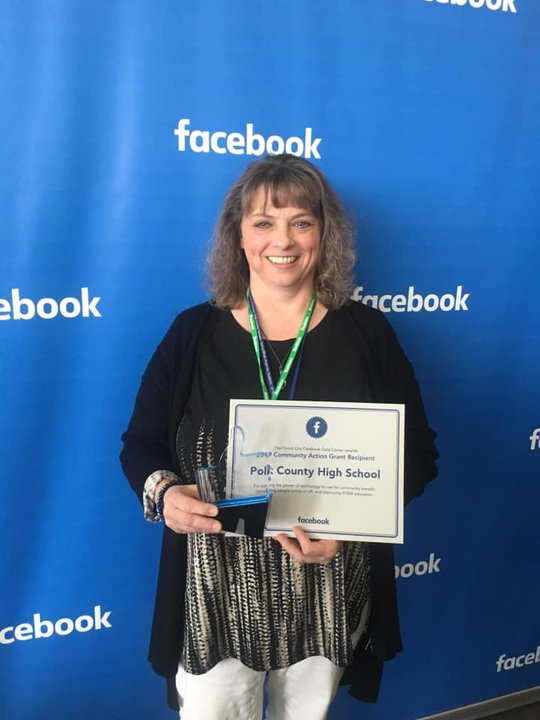 I wrote a Facebook Community Action Grant to fund the purchase of a classroom set of miniPCR machines and gel boxes. Since my biotechnology program is grant-funded I must continue to pursue grant funding each year. The Facebook Forest City Data Center is within my local area and I learned that they would support STEM educational enhancement.
I plan to use the equipment to support my Introduction to Biotechnology curriculum which focuses on DNA science, genetic engineering, genomics, and many more topics that require DNA manipulation techniques.  I will continue to pursue real-world research topics and collaborative projects that engage students in the learning process. I had DNA manipulation capabilities but with only one thermocycler, only one investigation could be carried out at a time.  The ability to have a classroom set of thermocyclers will allow more flexibility and breadth of experimental design possibilities when students are conducting individualized or group projects.
I would encourage educators who are interested in increasing their use of biotechnology to seek professional development opportunities such as those offered at the NSTA or NABT conferences, or other workshops that focus on biotechnology or molecular techniques. The topics and laboratory protocols are specialized and require training. I believe that the need for grant-writing and the ability to seek out funding is critical since the equipment, materials, and consumable items utilized in molecular biology and biotechnology are often expensive and outside the range of the traditional school budget.