Highlights from Space Biology Camp 2019
miniPCR Team
2019 Genes in Space winners Finsam Samson and Yujie Wang descended on Houston this week to take part in Space Biology Camp. At Space Biology Camp, Genes in Space winners carry out their winning experiment on the ground to help troubleshoot the procedure ahead of its launch to the International Space Station (ISS).
The team led by miniPCR bio's Katy Martin was joined by mentor Matt Smith from Harvard University, and reunited with a number of Boeing-based Genes in Space team members including Melissa Boyer, Kevin Foley, and Scott Copeland.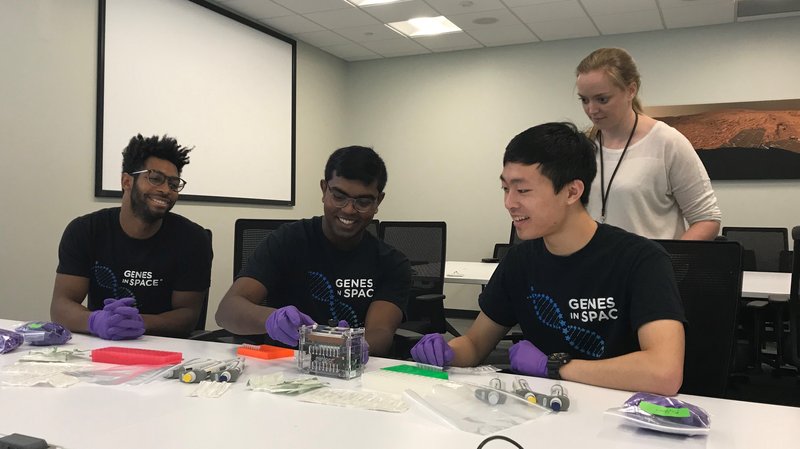 Camp began with a briefing from Sarah Stahl, a scientist with NASA's Biomolecule Sequencing Team. Under Sarah's guidance, Finsam and Yujie prepared samples of fruit fly RNA for sequencing.
Later that afternoon, the team was lucky enough to receive a visit from astronaut Sunita "Suni" Williams. Suni has completed 4 missions on the ISS, and is expected to return later this year aboard Boeing's new Starliner space capsule. Suni offered the team a tour through the Starliner simulator module and even gave them a chance to take the simulator for a spin, guiding them through the process of docking with the ISS.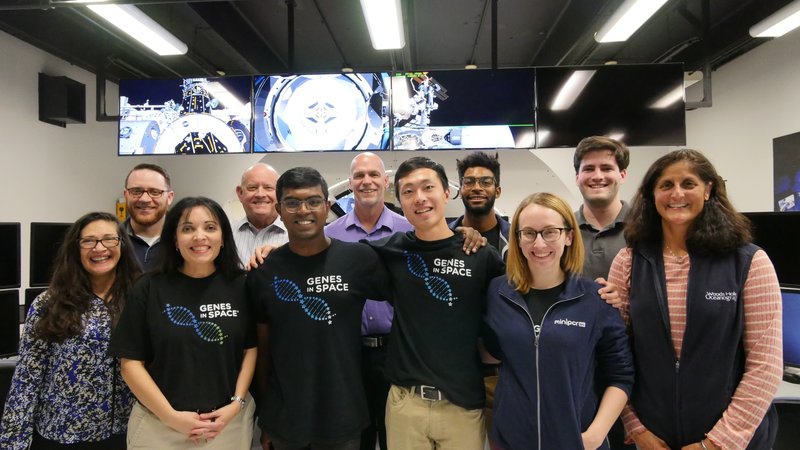 On day 2, the team reviewed the sequencing data they'd collected overnight. While it will take time to complete analysis of this large dataset, the results will ultimately inform whether and how the protocol the team followed at camp should be modified before launch.
When they'd completed their labwork, Finsam and Yujie gave a lunch-and-learn presentation to Boeing's extended team. Nearly 100 staff members showed up to learn about the team's experiment and learn how their results will enable better monitoring of astronaut health on future missions.