Portable PCR Diagnostics for Mosquito-borne Infections
minipcr
Mosquitoes in the developing world are responsible for infections that threaten more than one billion people. But what if scientists could use those very mosquitoes to quickly identify a disease outbreak, and then quickly deploy the resources to stop it?
A lab that fits in a backpack and includes miniPCR could be the answer.
In this WABE FM interview with Professor Steven A. Williams tells us how the Task Force for Global Health has been doing just that. Click on this link (and advance to minute 47:00) to hear how portable PCR technology developed by miniPCR  can be used to prevent and combat deadly infectious disease in the field.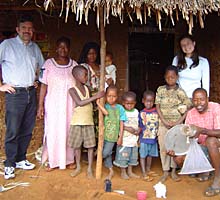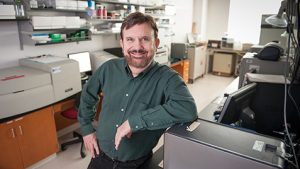 Professor Steve Williams' team at Smith College focuses on elucidating the molecular biology of infectious diseases that afflict vast numbers of people. The lab currently has field projects ongoing in Kenya, Bangladesh and Ethiopia, involving large projects to deal with the soil-transmitted helminth diseases (STH).  These are the most abundant parasitic infections of mankind with Ascaris (roundworm) afflicting about 800 million people, hookworm about 500 million and Trichuris (whipworm) about 600 million.  These diseases cause a variety of health problems, but chief among them are physical and mental developmental delays in children, making them an important component of the cycle of disease and poverty in developing countries.
The miniPCR team is proud to be involved in another inspiring real-world story of portable, molecular DNA detection in the field, right in remote places where it is most needed.  Thanks to Prof. Williams and to WABE, Atlanta's NPR radio station.
Images courtesy of Prof. Williams and Smith College.