New: miniPCR app for Chromebooks
minipcr
The miniPCR team is always working to make science simpler and more accessible. Today we're excited to announce the full release of the miniPCR app for Chrome OS.
We started this development with classrooms in mind. Chromebooks are taking classrooms by storm: Google recently announced that there are now over 20 million teachers and students that use Chromebooks at least weekly — and that there are now over 70 million G Suite for education users.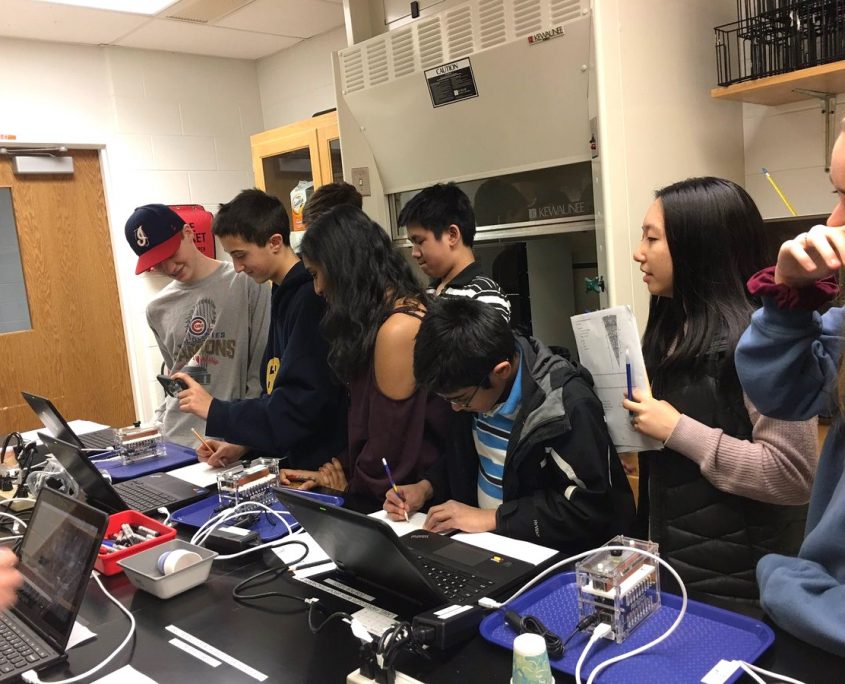 In developing the Chrome OS miniPCR app we had two simple goals in mind: engagement and interactivity. In today's world, students should have full ownership of their biotech experiments, just like they do for other disciplines and through the same technology platforms they use for learning other core skills.
On the interactivity side, users have been delighted by the intuitive visual programming interface. Teachers have also praised the direct visualization of the reaction as it progresses in the thermal cycler. Combined with miniPCR's clear case, these features make the PCR process transparent to students.  We've accomplished our goal of making PCR not a black box.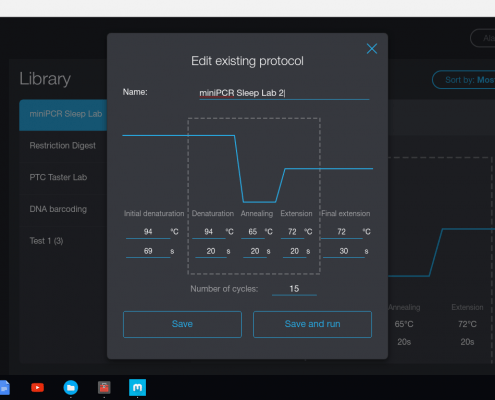 The new miniPCR app will allow users to run, monitor, store, and share their protocols across the classroom. They can save the reaction data for quantitative analysis using spreadsheets.
Overall, educators using the new Chromebook app will find that it empowers the students. It is plain fun to program and monitor your own experiments. We are really excited to bring this new app to more miniPCR users, in classrooms and beyond.